Grant Opportunities
The Governor's Fiscal Year 2021 Operating Budget includes full funding of the Rural Maryland Council and their grant programs, Maryland Agricultural Education and Rural Development Assistance Fund (MAERDAF) and the Rural Maryland Prosperity Investment Fund (RMPIF). THANK YOU to Governor Hogan, President Ferguson, Speaker Jones, Chairs McIntosh and Guzzone for your support.
FY2021 Grant Application Process Closed – Reopening on April 26, 2021
     Important Dates:
Grant Process Opening: Monday, April 26, 2021
Call for Letter of Intent Deadline: Friday, May 21, 2021
Full Application Deadline: Friday, July 16, 2021
Awards announced the week of August 23, 2021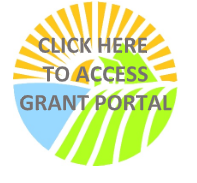 FY2022 Virtual Grant Learning Opportunities
Information Sessions: Join RMC staff as they discuss the FY2022 Grant Cycle and review the guidelines and criteria for the MAERDAF and RMPIF grant programs.
Tuesday, April 27th, 12:00 pm to 2:00 pm, Register to attend here.
Wednesday, May 5th, 12:00 pm – 2:00 pm, Register to attend here.
Grant Writing Workshops: Join Grant Writer, Kathy Bosin, and RMC staff to learn how to communicate your ideas in writing effectively. The workshop will cover the Letter of Intent stage (Phase 1) – defining your project, using a logic model to design your program, goals, and outcomes.
Friday, April 30th, 11:00 am – 12:00 pm, Register to attend the Phase 1, Letter of Intent workshop here.
One-on-one appointments: RMC staff will be available the week of May 10th to meet virtually with applicants to discuss grant proposals and offer technical assistance. Please contact the RMC office at rmc.mda@maryland.gov  to schedule an appointment.
Grant Opportunities
The Council will conduct two virtual information sessions to review program guidelines and criteria as well as offer a grant writing workshop. Grant information sessions will be held on Tuesday, April 27, 2021, from 12:00 pm to 2:00 pm and Wednesday, May 5, 2021, from 12:00 pm to 2:00 pm. The grant writing workshop will be held on Friday, April 30, 2021, from 11:00 am to 12:00 pm. Please register for these sessions and the workshop at www.rural.maryland.gov.  Individual appointments will also be available during the week of May 10, 2021. Please contact the RMC office at rmc.mda@maryland.gov to schedule an appointment.
The Maryland Agriculture Education and Rural Development Assistance Fund (MAERDAF) grant funding provides capacity-building funds to rural nonprofit service providers. The cap for this grant program is $40,000 and while a match is not required, it is highly recommended. The Rural Maryland Prosperity Investment Fund (RMPIF) supports the Rural Maryland Council's operations and activities, and it also supports the states' five Regional Councils, rural entrepreneurship development rural health care organizations, and regional infrastructure projects. A match is required for RMPIF Funding and is set at 25% match for entrepreneurship, 50% match for health care, and 75% match for infrastructure.
Both MAERDAF and RMPIF have a two-phase online application process. Phase 1 consists of a Letter of Intent (LOI) format. A Grant Review Board will review these LOIs and determine whether an applicant may move forward into Phase 2. Phase 2 is invitation only. Grant awardees will be announced in August. It is important to review the Guidelines and Criteria for the grant program you are applying for before you start Phase 1. The FY2022 Guidelines and Criteria will be posted on April 26, 2021, and will be found below under Grant Learning Materials.
To start the Phase 1-Letter of Intent of the grant process, you will need to ensure you have an account in the RMC Grantee Portal. An applicant can access the portal by clicking above on the RMC logo, which states "Click Here To Access Grant Portal". Please have the following information on hand to create your organization's account.
An email address that will act as your username
Your contact information
Your organization's or fiscal sponsor's information, including the EIN/Tax ID number
Your organization's website URL
Your organization's Executive Officer's contact information
Please retain a record of your login information as you will need it in the future to access your in‐progress applications and your online application history. If at any time you forget your password, simply click 'Forgot Password' and you can easily generate a new one.
New Tool Added to Grant Portal- 'Collaborator' Feature: The Collaborator feature allows applicants to work together on a single request. Once an applicant has started the grant process, they will see the Collaborate button at the top of the page. This can be used to invite other people to work on this request. Please see the tutorial in the online platform once the user creates an account.
If you are unable to access or set up your account or have any technical problems, please contact Megan D'Arcy at megan.darcy@maryland.gov or by phone at 667-458-9101.
Grant Learning Materials 
Grant Form Examples (uploaded in the grant portal) 
---